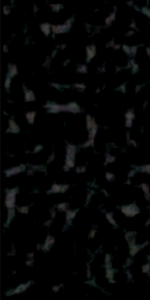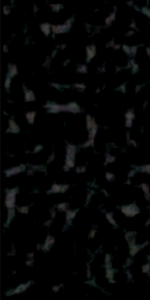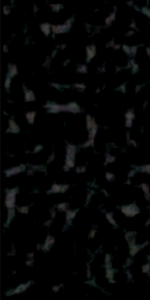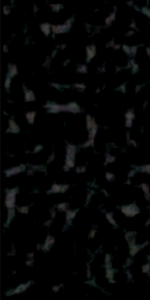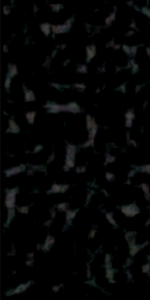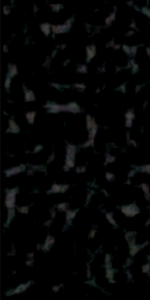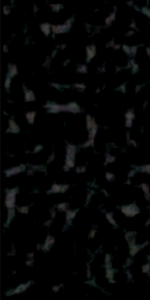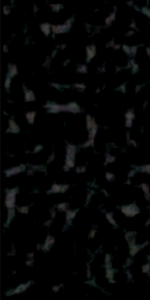 Press
DC Style Magazine, January 2007
Soundcheck: "Jette-Ives Brings Back Style and Class"
www.dcstylemag.com

"After her performance of the tango-like song "Proximity," Jette said it
was time to move out of the "opium sex den" and switched things up with a
smokin' cover of The White Stripes' "Seven Nation Army." However it's not
all lounges and sex dens, Jett-Ives is also becoming popular in the indie
scene because their tracks are ideal for dance floor remixes."

The Washington Post, January 2007
By Mark Jenkins
www.washingtonpost.com

"In the Deep" suggests Portishead's clanking, nightmarish lullabies...
Melodically, the standout is a cover of Chris Isaak's "Wicked Game," but
the duo's originals are moody and insinuating. ... Such numbers as "In the
Presence of . . . " -- which is addressed to a potential lover who's
"naked when you're clothed" -- are coolly carnal."

Washington City Paper, January 2007
Pop Quiz
www.washingtoncitypaper.com

"To the list of great musical collaborations—Rodgers and Hammerstein,
Kander and Ebb, Lennon and McCartney—add Jette Kelly and Holmes Ives. As
JETTE-IVES, the pair are creating some of the most smokin', sexy,
sophisticated songs around. ... We can't get enough."

Washington City Paper, January 2007
By Sadie Dingfielder
www.washingtoncitypaper.com

"STANDOUT TRACK: No. 3, "In the Presence of…," a languid, scorned-lover
ballad knocked off-kilter by an impatient breakbeat and a ragged keyboard
riff. Chromatic, descending strings add a melancholy tone...."

Dancemusic.about.com, December 2006
By Mike Stier
http://dancemusic.about.com

"Jette-Ives is an amalgamation of Jette Kelly, a classically-trained vocalist, and Holmes Ives, a distinguished composer and producer, both of whom come from clubland backgrounds. ... Introduced to one another via a 'Tipping Point'—inspired mutual friend (Derrick Miller) at a party in 2005—little did these two nondescript powerhouses realize that once they were put into a recording studio, they soon learned that they had much in common, namely emotionally- and romantically-fueled relationships with people— so much so that they would go on to burn, churn, and inspire an auspicious collaboration of epic proportions."

BPM Magazine, December 2006
www.bpmmagazine.net

"Sounds like: sultry vocals and cool, modern productions for chic lounges
and galleries.
"Bottom line: the sweet, sensual vocals of Jette Kelly and the unique
rhythms and textures of Holmes Ives combine to create a mature and
endearing modern downtempo album. If you like it cinematic, this one's
for you."

Independents Only, November 2006
By Monk
www.independentsonly.com

"The experienced, mysterious music of Holmes Ives coupled with the
angelic, jazz influenced voice of Jette Kelly make up one of the most pensive trip hop records ever! In a few words, "In The Deep" is an absolutely brilliant recording…
haunting, rich in melody and structure, relaxing and more than refreshing. You get
every beat you could ever want from the club-ready "In the Presence of…" to the
coffeehouse feel of "Darker Than You" and "Vexed", not to mention the fiery version of
Chris Isaac's "Wicked Game". Jette-Ives has taken a common love for an art and a
natural chemistry and turned that into one of the most astonishing listens of 2006!"

Properly Chilled, November 2006
www.properlychilled.com

"...a great listening session; from the dense, breathy melodies of "Darker
Than You" to the perfectly ricketing percussion and melancholy synth work of
"Vexed", Jette's vocal style works incredibly well with the tone and tension of the music.
Her voice exudes a perfectly tempered torchy sultriness in the more jumping rhythms
of "In The Presence of..."

Okayplayer, November 2006
By Ben Brundage
www.okayplayer.com

"Arrestingly stark yet daringly elaborate, this striking collaboration of
classically trained vocalist Jette Kelly and prolific producer/composer
Holmes Ives is a uniquely atmospheric excursion through various strains of
musical history. The smoky, spellbinding, and almost archaic vocal styling
of Jette Kelly floats ethereally over the predominantly electronic
compositions of Holmes Ives in a manner reminiscent of a young Billy
Holiday... But there is no single star here. Holmes Ives, despite the
powerful presence of Kelly, manages to create his own spotlight, supplying
enigmatic musical statements of electronic exploration."

On Tap Magazine, November 2006
By Chris Connelly
www.ontaponline.com

"DC newcomer Jette-Ives has made a record that you swim through, allowing it to swallow you whole and take you inside its world. Dark, mysterious and just a bit dangerous, In the Deep is the walk home from a forbidden lover, lost in thought, rain glistening on the sidewalk as streetlights cast a golden glow into the night. Vocalist Jette Kelly is conflicted, empowered and sexy, but above all else, she is genuine, displaying a marvelous jazz range that wanders the scale effortlessly. With the enrapturing down-tempo electronic production of Holmes Ives backing Kelly's sultry croon, In the Deep is an inescapable success that seduces the listener. Don't put this on if you have anything to do for the next hour, as you will get marvelously lost in every second of love, lust, betrayal and heartbreak contained therein."

The Electrical Language, November 2006
By Gabor Kovacs
www.electricallanguage.co.uk

"Jette-Ives [is] pretty much fitting a composite of the perfect electrical language band... It's the combination of electronica, alluring female vocal, intelligence and originality in vocals, lyrics and music..."

Smother Magazine, October 2006
by J-Sin
www.smother.net

Editor's Pick
"Sultry and sexy with luxurious ambience, "In the Deep" is a house album that downtempo clubs wish they had been spinning years ago. But sadly this wasn't a vintage album culled from the ruins of a now defunct Tower Records. Instead it's an off-shoot of the storied Thievery Corporation scene from the nation's capital. Techno that's sophisticated and completely sexy brushing aside comparisons to trip-hop's best in Portishead, Jette-Ives are a male/female duo that continue to amaze with each engaging tune."

Raves Magazine, October 2006
By Kristofer Upjohn
www.raves.com
&
DJ Fix, October 2006
www.djfix.com
By Kristofer Upjohn

"Jette-Ives' "In the Deep" is absolutely sumptuous. Mesmerizing slabs of chillout beats and lush melodies to bathe in ... what more could you ask? How about sultry female vocals that resonate throughout your mind and body as the singer complements perfectly
the ocean of tranquil but gorgeous and thriving electronica sways behind her. Just the subtlest touch of jazz influence doesn't hurt either. There are some standout chillout artists out there, such as Amethystium and Ryan Farrish, and Jette-Ives deserves to
be placed on the very same shelf, right next to those. Jette-Ives has everything those have and might even be a better act (which is saying something). The stunning beauty that informs the playtime of this disc is apt to suck you in and sit you down, leaving all your responsibilities to lag as you drift into another place. Be warned. Four and a half (4.5 /5)"

Metro Weekly, September 15th 2006
By Tim Swoape
www.metroweekly.com

An excerpt:

"Listening to this bewitching album is an almost voyeuristic experience as Jette recounts romance gone awry. From the drunken debauchery of a ''gin-soaked first kiss and the disillusionment that will hit hard in the morning'' on ''E~'' to the darkly sexual ''In the Presence of...'' and the images of darkened alleyways and seedy hotels it conjures, to the vivid, cinematic detail with which the achingly beautiful ''Thin Ice'' describes the point of no return, In the Deep is nothing if not exceedingly wanton and deserving of your attention." Click here to read the full article

Music Monthly, September 2006
By Mary Ishimoto Morris
www.musicmonthly.com

An excerpt from the writer's in-depth interview with Jette & Ives:

"…the music is a startling blend of Holmes Ives's holographic contemporary electronic orchestration fused with robust live upright bass, drums, and keyboards, over which the bold, brazen, whimsical, sexy lyrics and vocals of Jette Kelly frolic with precise abandon in the tradition of Nina Simone or Ella Fitzgerald. This is moody, devilish trip hop…"
Click here to read the full article

The New World Symphony Regarding Jette-Ives


By Stacey Glassman, Director of Annual Giving for the NWS

"I have been profoundly moved by the gorgeous sounds and sights of
Jette-Ives and their highly-engaging live performance factor. Jette's rich
voice is strong, sexy, and her range is tremendous, much Like Tori Amos.
Holmes Ives brings amazing instrumentation, smooth grooves, and he keeps
the beats uptempo and sexy. He has written music so beautiful that the New
World Symphony Fellows, some of the best classical musicians in the world,
are delighted to play lead solos in the Jette-Ives / NWS collaboration...
Jette-Ives is a group that will be relevant forever."